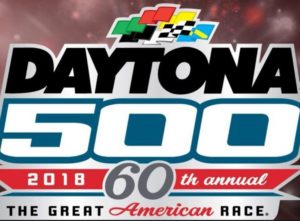 The 2018 NASCAR season starts today with the Daytona 500.  It always seems strange to me when they call it the Super Bowl of racing.   I get that it is the most popular race but there is no championship on the line.  So the prestige of winning is huge but it does not top off the season.  It starts the season.  It is nice that they have such a grand beginning.  Someday I would love to get there to experience it.
This year it does not seem as big as in years past.  Some of build up to it has not seemed as big as in years past.  Maybe it is me.  It might just be that a lot of the excitement that NASCAR used to have is just gone.   There is no more Jeff Gordon racing.  Dale Jr. is gone and will not be part of the race coverage till NBC takes over half way though the season.  Maybe he will help with the horrible coverage that NBC has.  I don't see how he can save it.   Especially since it comes up against football.
I am going to watch the race today.  I have no idea who I am going to be rooting for.  With the drivers that I used to pull for all out of racing.  There was no transition for me from who I used to root for to who I am going to root for now.
Heck even with this post you can see that the excitement building up to the race was not there.  Here I am writing this as I am watching the pre race coverage.  I did not watch qualifying or the twin 125 races on Thursday to set the field.
That brings up the question of can NASCAR fix this problem.   At this point they have not shown any ability to do that.
What do you think?  What would you do to fix the problems NASCAR has?