Breaking News ESPN Acquires Right to NBA Off season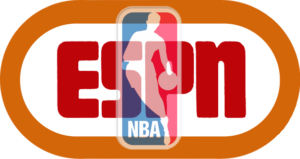 In a stunning turn of events the NBA has sold the rights to the NBA off season to ESPN.  Anonymous ESPN executives have leaked the news.  An official announcement will follow.  "With the NBA regular season becoming less and less interesting.  ESPN has pinpointed that the NBA off season is where all the action is.  We (ESPN) saw the opportunity and jumped at it."  – Anonymous ESPN Executive
It is unclear if that executive was the one responsible for this stunning move.  He was adamant that this was the greatest deal that ESPN has ever pulled off.   There are not many details on the deal so far but here is what is known.
ESPN will have exclusive rights to cover all NBA off season news.
ESPN will have full rights to approve any trades
If ESPN does not like how things are going in the off season they will have the right to initiate trades between teams.  It is unclear if the teams will be able to deny a trade at that point or if ESPN can trade as they fully see fit.
The deal is believed to be for 10 years at more than $2 billion a year.  ESPN has never shied away from spending money that they do not have.  This amount of money really comes as no surprise.
Stephen A. Smith to call the shots
It is believed that  commissioner Adam Silver of the NBA will now report to Stephen A. Smith.  Silver said "working with a visionary like Stephen A. will be amazing.  His insight into the NBA is second to none and getting direction from him will bring the league to new heights."
When reached for comment Stephen A. Smith said "Big Words I am going to get to use a lot of big words.   I have procured a new thesaurus app in order to correlate and compound the plethora of substantial words I am going to get mileage out of."
ESPN  has indicated that it will exercise its right to initiate trades as soon that this agreement it announce.  It is believed that they will force trade LeBron James to the LA Lakers.  It is also believed that they will force trade Russell Westbrook and Stephen Curry to the Lakers.   When asked about what the compensation would be an anonymous ESPN exec said  "LOL  What compensation.   They are all just going to the Lakers.  The League is better off when the Lakers are good and we don't care about the rest."  He actually said LOL that was not embellishment on our part.
The deals while not unexpected are a bit confusing.
It will be interesting to see how this plays out.  We do know that with Stephen A. Calling the shots things will be loud and there will be a lot of big words thrown around.
Watch for updates of this developing story.